Enjoy Blues Night at Red Stick Social Wednesday
Get ready to rock to some blues at Red Stick Social's Blues Night on Wednesday, Sept. 8. Headlining this week's Blues Night is the Louisiana group The Chris LeBlanc Band. Taking inspiration from bands and artists like Muddy Waters and The Rolling Stones, The Chris LeBlanc Band can go from blues to classic rock all in one show. The band is known to play popular covers along with some original music.
Doors open for the show at 4 p.m., and The Chris LeBlanc Band is set to take the stage at 7 p.m. Tickets are $10 each and can be purchased through Eventbrite. 
Red Stick Social is at 1503 Government St.
---
See 'Ema' at Manship Theatre Thursday
If you need a unique movie night, try going to the Manship Theatre instead of a big-box movie theater. This week, the Manship Theatre will be showing the 2019 Chilean film, Ema. The movie follows a couple as they try to mend their relationship after giving up their adopted son. 
The film will play on Thursday, Sept. 9, at 7:30 p.m. Tickets are available for $9.50 each and can be purchased here. 
The Manship Theatre is at 100 Lafayette St.
---
Witness local talents at La Divina Italian Cafe Friday night
La Divina Italian Cafe, known for its Italian bites and gelato, will host some local talents during its Original Music Gathering this Friday, Sept. 10, starting at 6 p.m.
These events, which run every Friday night, give local acts the opportunity to showcase their talents to an audience. Whether it's spoken word or a local acoustic artist, every talent is sure to be unique at La Divina's Original Music Gatherings. Find out more info here.
La Divina Italian Cafe is at 3535 Perkins Road.
---
Meet some furry friends at Perkins Rowe Saturday
Come out to Perkins Rowe on Saturday, Sept. 11, to meet some four-legged friends from the Companion Animal Alliance. Pet adoptions will be held in the Great Hall, 11 a.m.-2 p.m.
If you don't have a place in your home to adopt a new pet, you can still support these animals by having a meal on Tuesday, Sept. 14, at California Pizza Kitchen inside Perkins Rowe. All you have to do is enjoy a slice or a pie, and 20% of your check will benefit Companion Animal Alliance.
Perkins Rowe is at 10000 Perkins Rowe.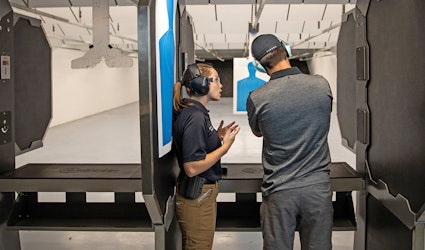 At local shooting ranges, new gun owners turn to safety courses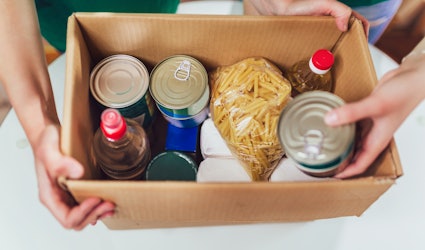 Baton Rouge Food Bank expands efforts to surrounding parishes following Ida; looking for volunteers, too