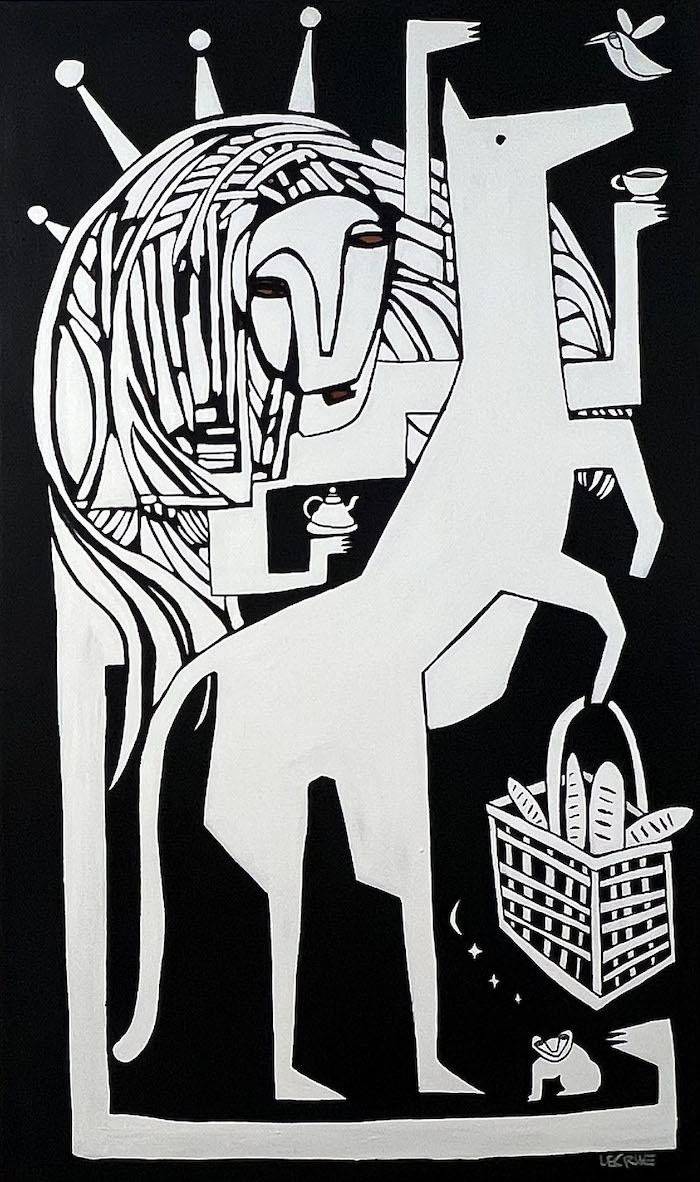 When I to start with came upon LeCrue Eyebrows' artworks on the streets of my city, I was struck at at the time by its singular authenticity. Every piece intrigues, as it exudes a distinct aura of mystery. Visual meditations on these kinds of common themes as like, decline and longing, the performs are subtly potent and strikingly attractive.
Not to be skipped is the Queens-centered artist's first solo exhibition at Van Der Plas Gallery. At when quietly uncooked and soulfully tasteful, each get the job done tells a story – to be freely interpreted by its viewer.  And every single piece was developed freely and spontaneously, as nothing that Lecrue produces is premeditated. The act of painting, by itself, is to the artist "an intense sort of meditation."
The beguiling impression pictured higher than, "Move with Me," was fashioned this 12 months with acrylic on canvas. Numerous far more photos I captured while browsing "Primitive Form" past weekend abide by:
"Own Storm," Acrylic on canvas, 2022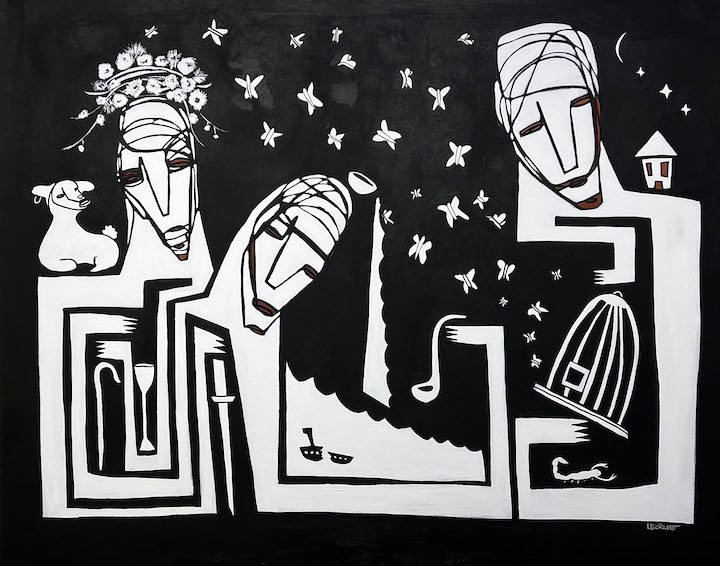 "Stand With Me," Acrylic on canvas, 2022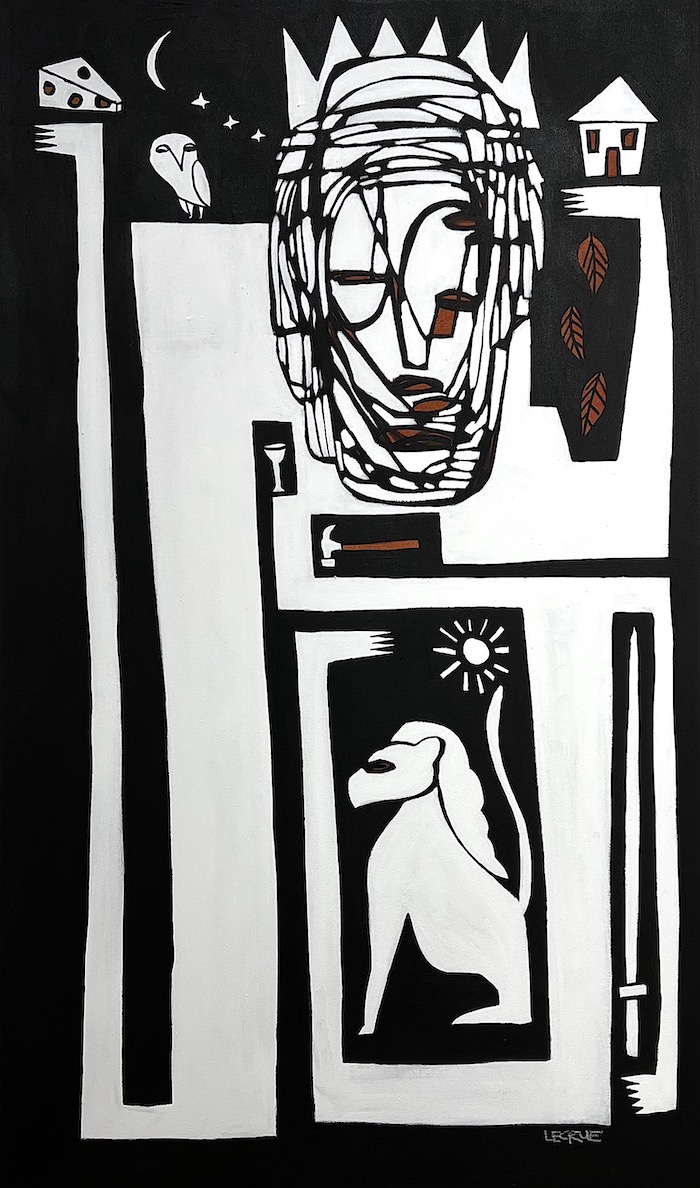 "Her Breath in Time," Acrylic on canvas, 2022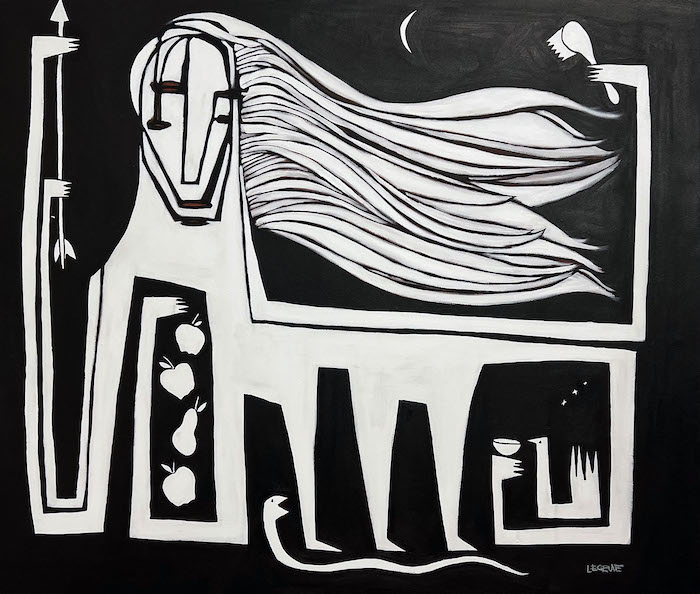 "Just Further than the Window," Acrylic on canvas, 2022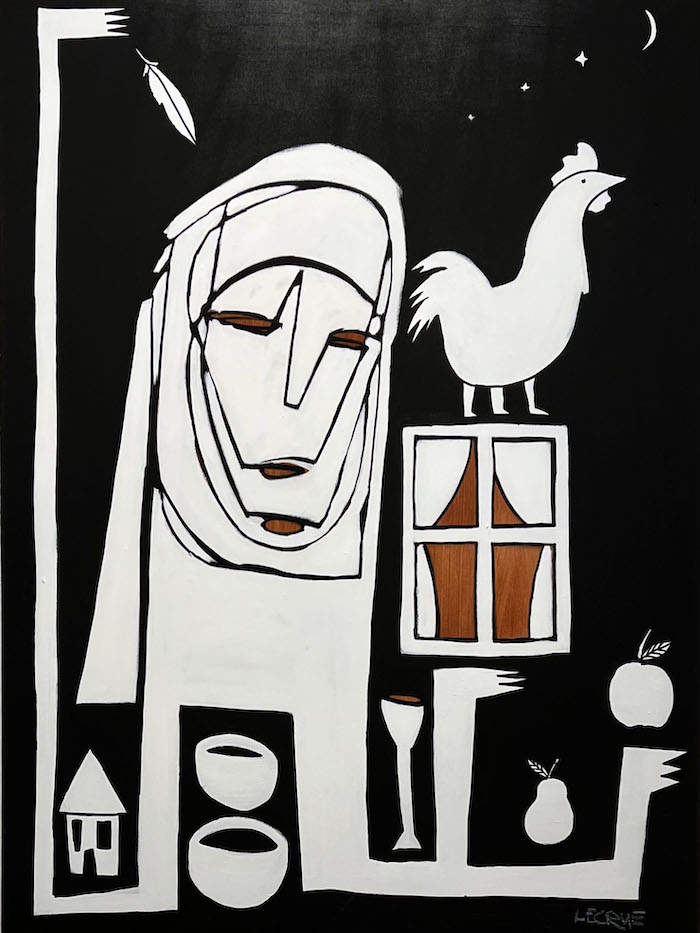 And on a to some degree unique take note — "Together," Blended media on chilly push paper, 2022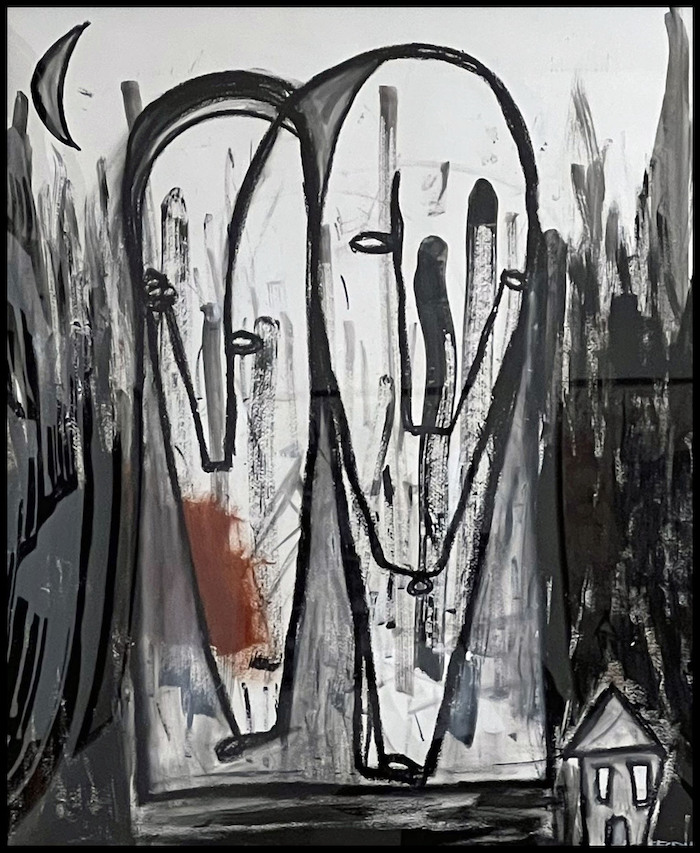 "Primitive Form" carries on at Van Der Plas Gallery by means of October 23. Found at  156 Orchard Road, the gallery is open up Mon-Tue: 12pm-5pm, Wed-Sat: 11pm-6pm and Sunday: 11am-5pm. A closing reception will take place on Friday, October 21 from 6-8pm.
Note: You can choose a 3D tour of "Primitive Form" below.
Pictures of artworks, Lois Stavsky